| | |
| --- | --- |
| Wrapper | Ecuador Connecticut |
| Binder | Dominican Republic |
| Filler | Dominican Republic |
| Strength | Scale 1-10 (6) |
| Body | Scale 1-10 (7) |
| Flavor | Medium |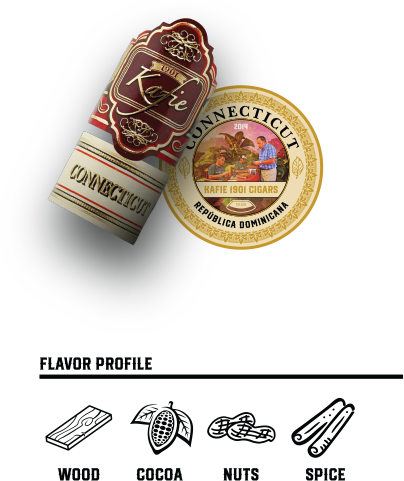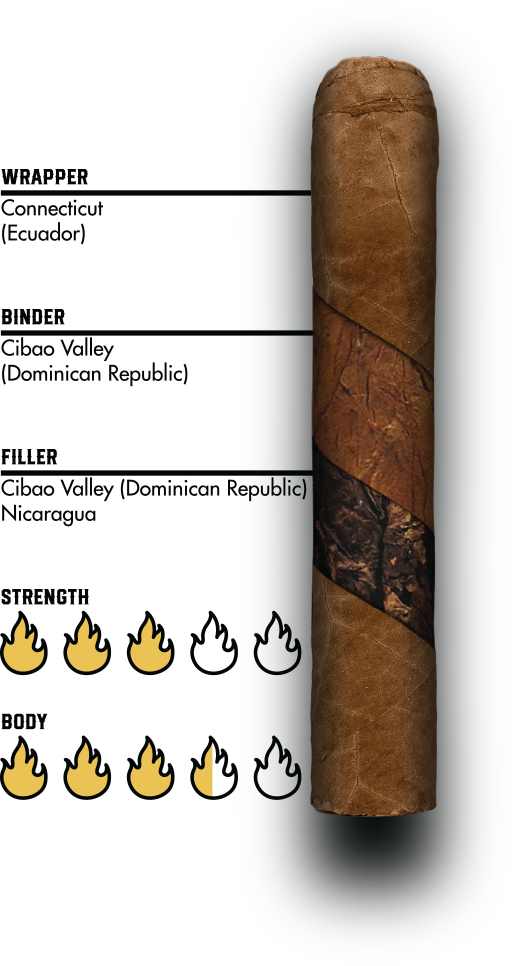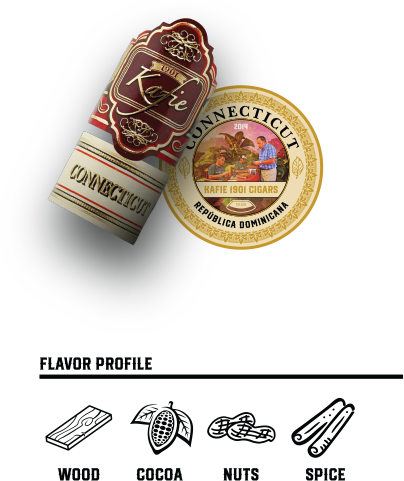 Hand Made at La Aurora Cigars Factory (Nov. 2021)

Since 2014 this blend has beeen one of our best selling cigar lines, surpassing any other dark wrapped cigar in our portolio. This blend is true to a high quality well balanced and flavorful connecticut cigar. We are using the finest wrapper leaf from Ecuador, with exquisite filler tobaccos from highly sought after regions in the Dominican Republic. The cigar features a mild spice on the front of the palatte with notes of cream, cinammon, and vanilla to accent the experience. A wonderful cigar any time of day, specially when paired with a cup of coffee or a morning tea. The retrohale is truly a magical experience with this blend as it is mildly sharp, delivering a great aroma and flavor notes. The pride and joy of the family, a daily smoke for anyone looking for that special cigar experience.
Coffee Pairing of the Week
Kafie 1901 Honduras Organic Coffee
16 oz / 1 lb. bag – whole bean coffee
Our Honduras coffee blend is hand selected by a certified Q grader and imported directly from family owned farms into our roasting facility in Miami, Florida.  The coffee is organic, single source, and proudly roasted in small batches.Roasted for taste, distinct body characters and levels of acidity, making the coffee more complex in every cup.  Coffee has notes of chocolate and cocoa, a naturally ocurring characteristic found in this Arabica bean grown and harvested on select fair trade farms in Honduras.