| | |
| --- | --- |
| Wrapper | Mexico San Andres |
| Binder | Nicaragua |
| Filler | Nicaragua |
| Strength | Scale 1-10 (8) |
| Body | Scale 1-10 (8) |
| Flavor | Medium to Full |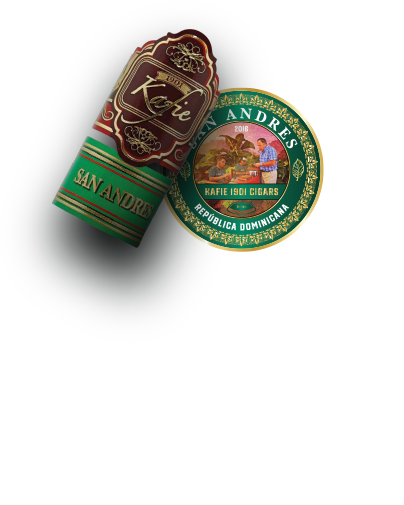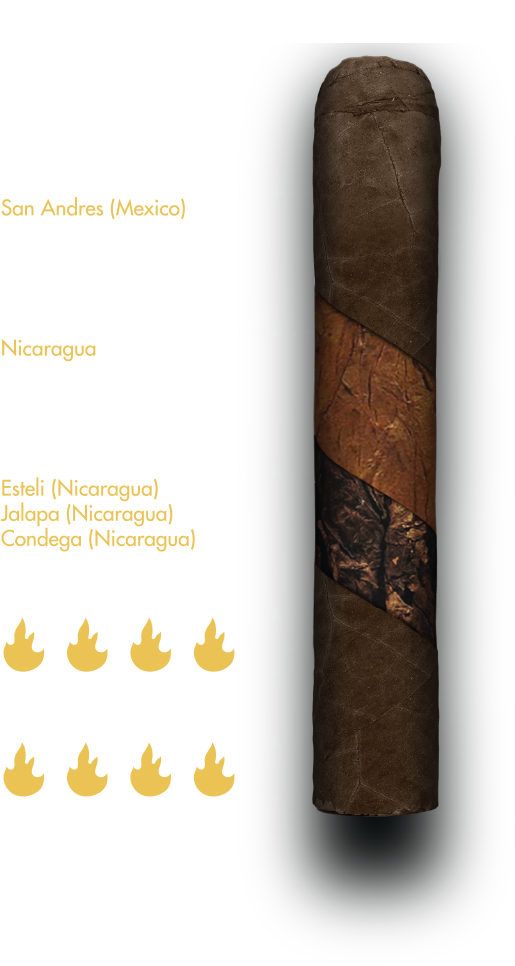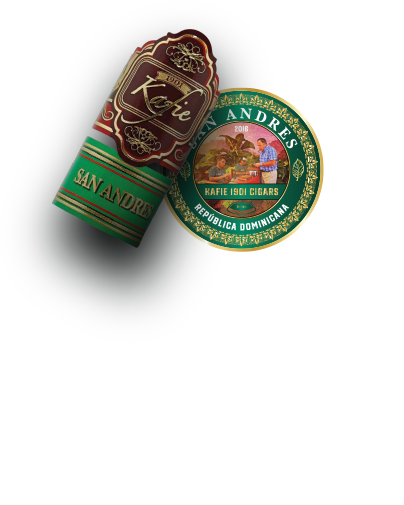 Hand Made at La Aurora Cigars Factory (Nov. 2021)

The Kafie 1901 San Andres cigar was a hit since inception. Launched in the Spring of 2016, this cigar has developed a following of its own. Originally it came as a box pressed presentation, now it is feautred in parejo in order to pack more flavor and allow for a longer burn. The cigar features a 5 years aged Mexican San Andres wrapper that is double fermented to ensure bold flavors, with a clean finish. The flavors are full, with notes of coffee, cocoa, molasses, and a beautiful sharp and clean strength on the retrohale. White better notes, and very forward on the palatte. Really allows your taste buds to kick in to a whole new level. This is a cigar that was nominated Best Brand Honduras in 2020 by Cigar Journal Magazine. Now it's being made under the supervision of the best team at La Aurora Cigar Factory.
Coffee Pairing of the Week
Kafie 1901 Honduras Organic Coffee
16 oz / 1 lb. bag – whole bean coffee
Our Honduras coffee blend is hand selected by a certified Q grader and imported directly from family owned farms into our roasting facility in Miami, Florida.  The coffee is organic, single source, and proudly roasted in small batches.Roasted for taste, distinct body characters and levels of acidity, making the coffee more complex in every cup.  Coffee has notes of chocolate and cocoa, a naturally ocurring characteristic found in this Arabica bean grown and harvested on select fair trade farms in Honduras.